American Indian Warrior Masks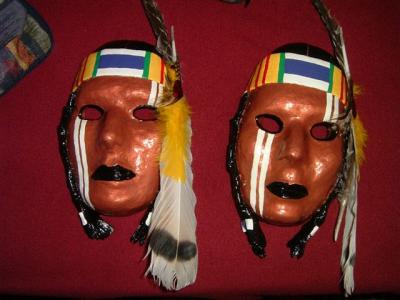 Details
Warrior masks were a commission...from a Vietnam Vet...Who lost 4 fingers on his right hand in the war....and received The Purple Heart medal of honor and bravery........
The Headbands Have the COLORS of His Vietnam Medal and in the center of headbands are The COLORS of his Purple Heart Medal!
Homemade Paper Pulp ...layered paper...acrylic colors and 2 coats of clear gloss protectorate!........ENJOY!
Add a comment